Welcome to the Washington D.C. CAUSE Foundation Page
Things may be changing at United Airlines but not with DCA's CAUSE committee. Even though I took the early out, both Karen Lumsden and I will still be working together to facilitate DCA Flight Attendants with their grant applications. We will also continue our periodic fundraising efforts for The CAUSE Foundation.
However, The CAUSE Foundation DCASW uniform resale closet will be closing down in the near future. We thank you for your generous patronage the past years. We are not accepting donations of uniform pieces at this time. We will re-visit opening the uniform closet with the new uniform issue.
If maybe because of the economy, we are seeing more applicants. Is there anyone out there who would like to be in charge of fundraising?
Please check this page for updates.
Thank you,
Susan Bernard
EVENTS
There are no events scheduled at this time.
WASHINGTON D.C. CAUSE REPS


Susan Bernard
Chair/Applications
970-274-4480
E-MAIL ME

Karen Lumsden
Applications
E-MAIL ME

Jacque Vincent
E-MAIL ME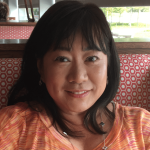 Emiko Kyotani-Seibold
E-MAIL ME
Additional Resources for Washington D.C. Flight Attendants
No other resources at this time