Welcome to the Chicago CAUSE Foundation Page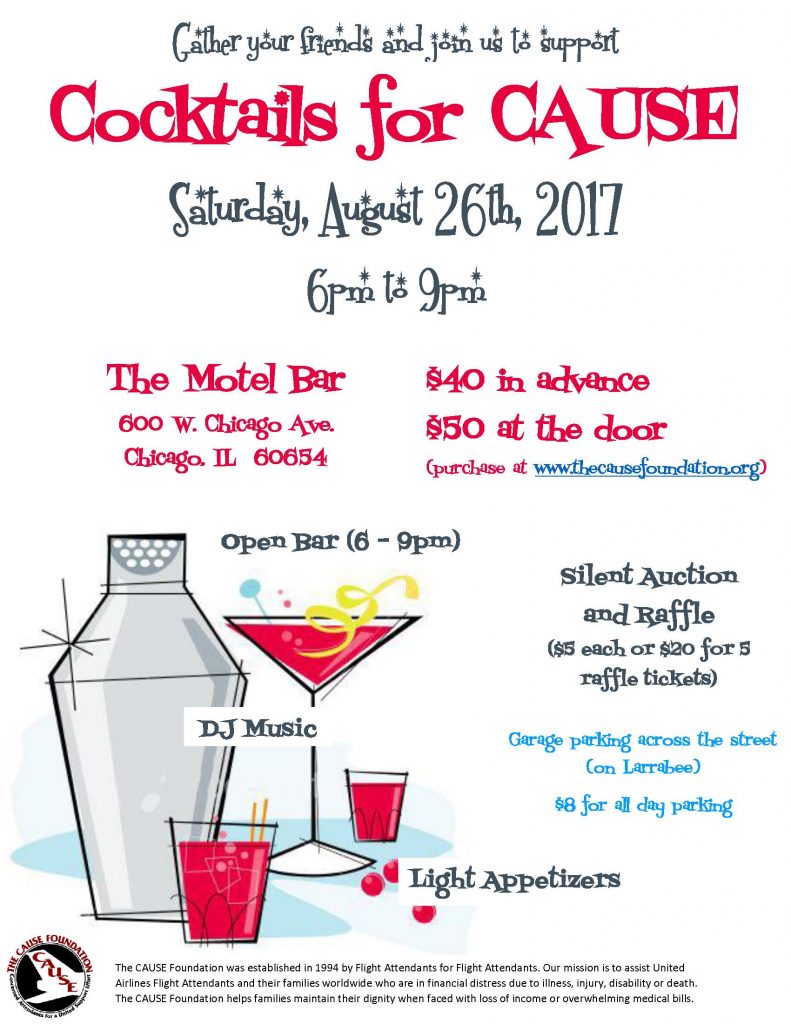 We hope that everyone is having a wonderful summer!! While we are enjoying the warm weather we are also getting ready for the 4th annual Cocktails for CAUSE fundraising event to be held on Saturday, August 26th.
The festivities will begin at 6:00 pm at The Motel Bar in downtown Chicago (600 W. Chicago Ave.).  We will have wonderful silent auction items and raffle items at the event as well as a 50/50 raffle with 3 cash prize winners.
If you've attended before, we hope to welcome you back and if this is your first time you're in for a great evening. The fundraiser is open to all so please invite your friends, family, and neighbors.  You can purchase your tickets on this website in advance for $40 per person.  Or at the door for $50 per person.  Your ticket includes a 3-hour open bar from 6:00- 9:00 pm with light appetizers and DJ music.
End your summer right at the Cocktails for CAUSE fundraiser!! See you soon!
CHICAGO CAUSE REPS

Additional Resources for Chicago Flight Attendants