Welcome to the Chicago CAUSE Foundation Page
Summer is here!!   And with that comes…..  The 5th Annual Cocktails for CAUSE fundraising event!
So save the date for Saturday, September 8th, 2018.  And take note that we have a new location for the event this year.  It's a bigger venue so there's more room for socializing, dancing, and bidding on great raffle & silent auction items.  The new venue is called Zella, located in Lincoln Park, Chicago, and has 3 bars with a large outdoor patio.  You can check Zella out at www.zellachicago.com.  Gather your friends (everyone is welcome) and get your ticket today for this amazing event.  See you there!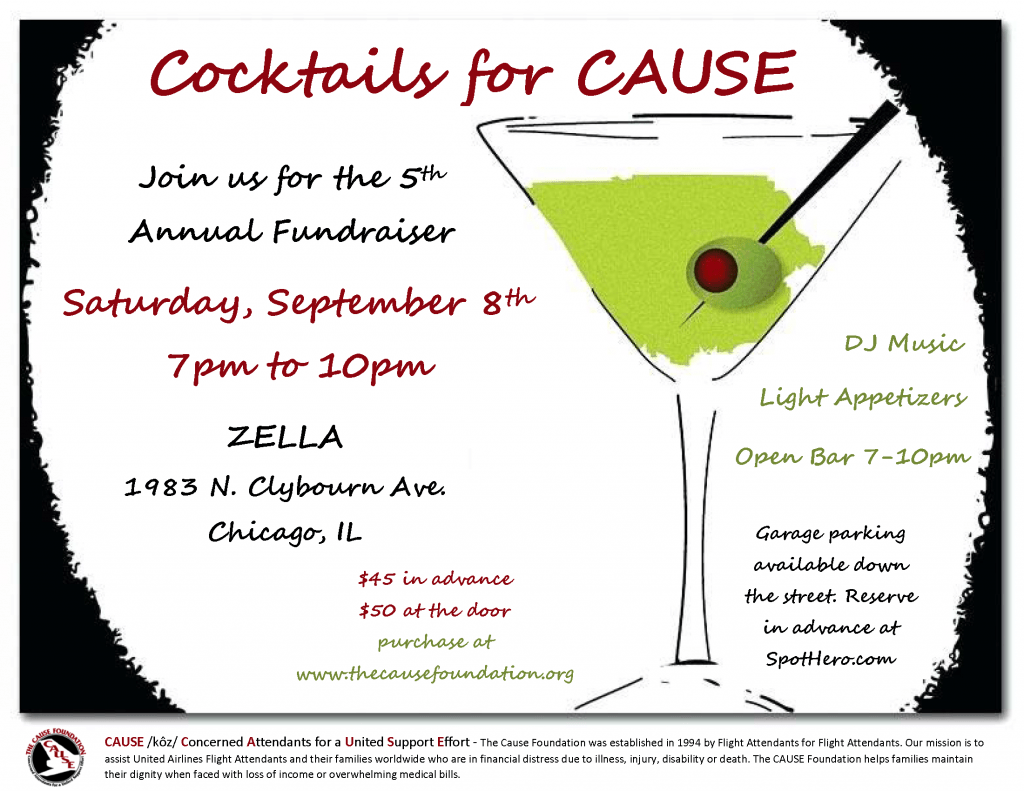 We'd like to wish you all a wonderful summer filled with lots of fun and sun!
Purchase Your Tickets NOW!
CHICAGO CAUSE REPS

Additional Resources for Chicago Flight Attendants