Welcome to the Newark CAUSE Foundation Page
UPCOMING EVENTS…..
Holiday Boutique and Uniform sale…….
December 5th and 6th, 2022 in Inflight from 11am-7pm.
 Join us for some holiday shopping.  We will have our Candy Cane Scarves as well as some great new gifts for you or a loved one.
We will also continue our uniform sale at the same time.  Please continue to drop off gently used uniform items and shoes at the concierge desk.  Please write "for the CAUSE uniform sale" on the outermost garment.  See you there!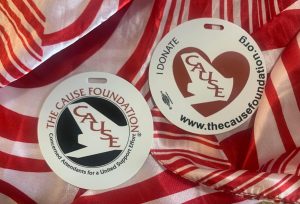 VOLUNTEERS NEEDED!  Please consider donating your time to help us.  We are now the largest base yet we have the smallest group of volunteers.  It takes a village so please consider donating your time to help us.
For those of you who have been supporting CAUSE through the years, THANK YOU!! For those unfamiliar with The CAUSE Foundation, feel free to contact any Newark Representative.  Our contact information is under our pictures.
Please be sure to visit our bulletin board for the latest information.  It's located next to the commuter bulletin board by the base managers office.
NEWARK CAUSE REPS

Sally Brosonski-Applications
E-MAIL ME

Judee Greenspan-Applications
E-MAIL ME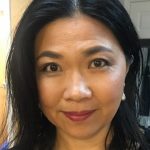 Melia Raharjo.                     E-MAIL ME
Additional Resources for New Jersey Flight Attendants

New Jersey State Disability website: https://www.nj.gov/labor/tdi/tdiindex.html
New Jersey Medicaid: http: www.state.nj.us/human services/dmahs/clients/medicaid
Children's Health Insurance Program (CHIP): http://www.njfamilycare.org/index.html